Framesaver conveyor rollers were specifically designed to eliminate conveyor system frame wear and drastically reduce noise levels allowing you to substantially reduce conveyor system maintenance costs.
Our Framesaver rollers come in two styles: the FS-1 and the FS-2. FS-1 series rollers utilize the cartridge bearing technology while the FS-2 has a 5/16" hex axle that connects the poly axle stubs giving the roller better deflection characteristics.
FS Series rollers are primarily used as a replacement roller for high speed applications found in distribution centers where noise and frame wear may be a problem.
Features and Benefits:
Substantial reduction in noise levels
Will not wear out a conveyor frame
Extended life ABEC-1 precision bearing
Self aligning axle reduces installation by 50%
30% lighter than a standard conveyor roller
Patented cartridge bearing technology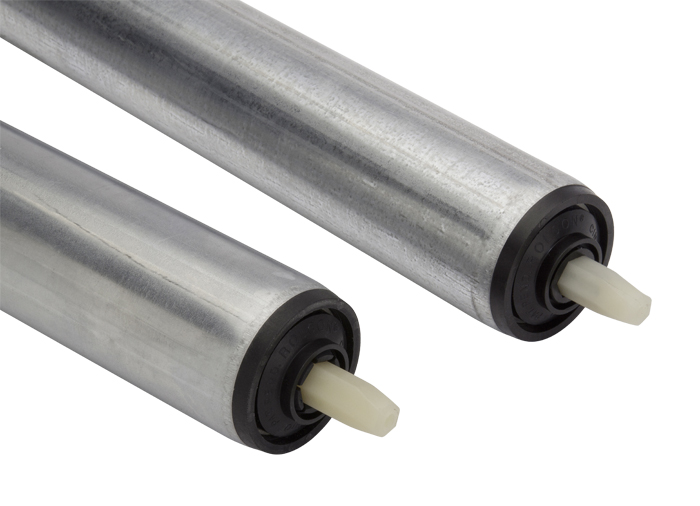 Find out more about the FS series rollers: