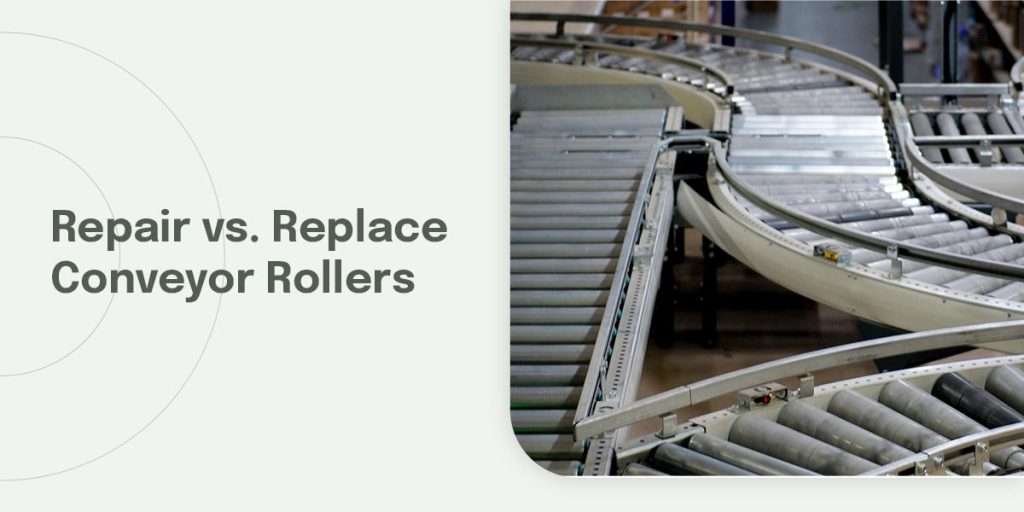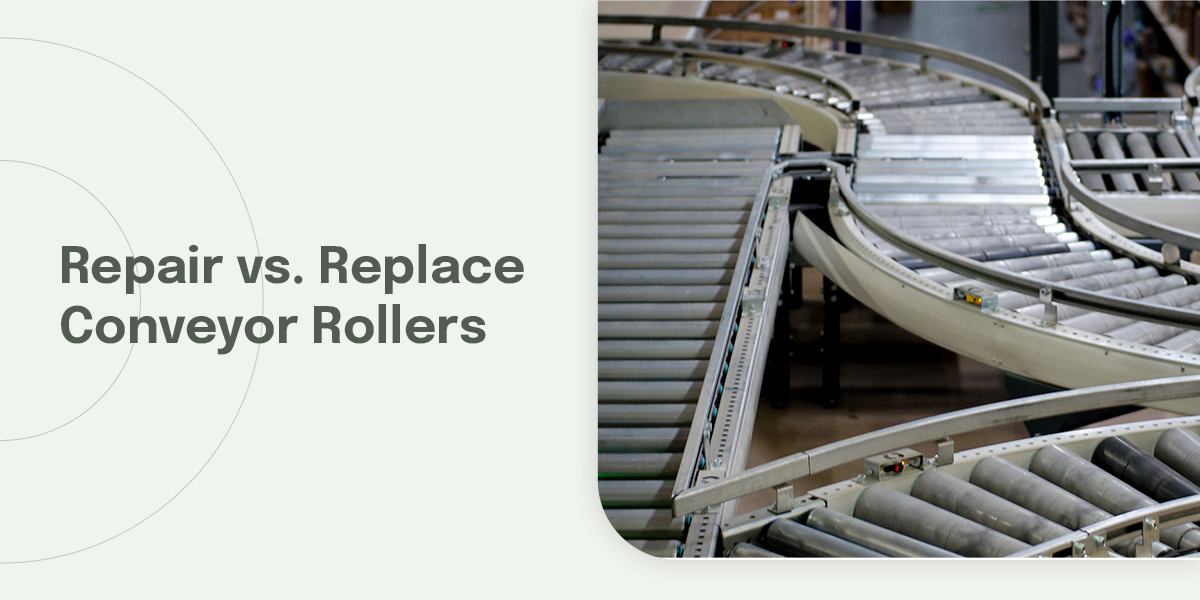 Over time, your conveyor systems' components will wear down and require repairs or replacement, including your conveyor rollers. When that happens, you'll need to ask yourself some questions — is it better to replace your conveyor rollers or have them repaired?
Below, learn more about how to recognize signs of wear and tear in your rollers and when it may be time to repair or replace them.
Signs Your Conveyor Rollers Need Attention
Performing regular roller upkeep and making adjustments when needed keeps your operations efficient and maintains your overall productivity. Part of the process is knowing when your conveyor systems require attention outside of the usual maintenance requirements.
Look for the following signs to know when you should start considering replacing or repairing your rollers:
Other roller replacement indicators may arise that don't necessarily involve malfunctions. For example, it may become harder to find spare parts for older conveyor systems, or outdated conveyor technology may begin to fall behind and affect your efficiency.
When to Repair Conveyor Rollers
Not every conveyor roller issue will require replacement, but it's essential to weigh all relevant considerations when choosing the repair route. If the following points are applicable to your situation, you might choose to go ahead with repairs:
When to Replace Conveyor Rollers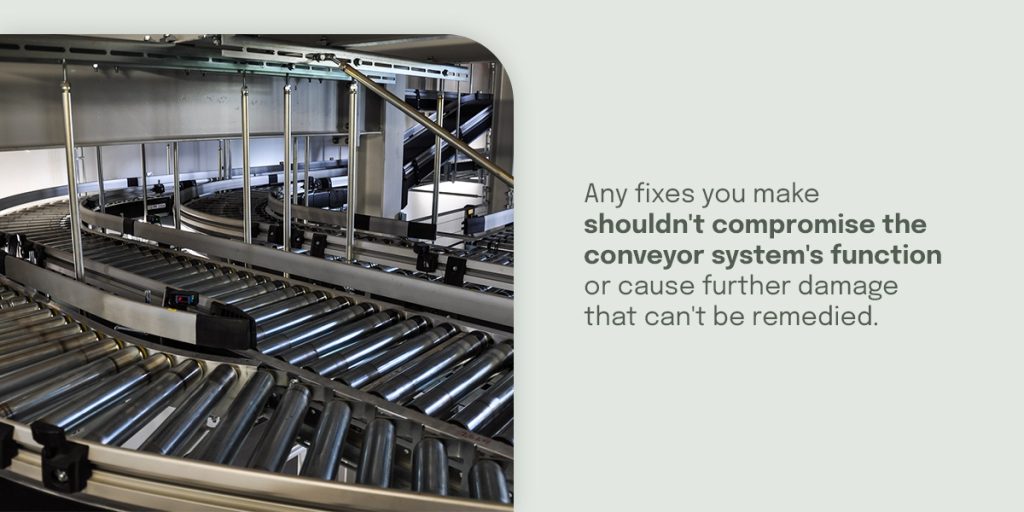 In situations where repairs won't be enough, replacement is a viable solution. If you encounter the following issues, it'll likely be safer and easier to change out your rollers than perform a temporary fix:
If you're thinking about moving forward with roller replacement, aim to do it during a slower period so you can avoid disrupting operations during your peak times. Following this plan of action will also require you to account for component lead times so your materials will arrive when you need them. Be sure to take accurate measurements of your rollers so your replacement parts will fit correctly in your conveyor system.  A helpful guide can be found here.
Ready to Replace Your Conveyor Rollers? Contact Us Today
Replacing your conveyor rollers when necessary is essential for protecting employee safety and keeping your clients satisfied with efficient work. You'll also remove the stress of worrying about repaired components failing in the future and costing you more time and money to fix. When you need high-quality replacement rollers for a small or large job, turn to Rolcon — we offer a wide range of standard and custom roller types manufactured to order.
If you can't find the specific roller type you need for your business, we can manufacture these items with specialty components, including sprockets, axle coatings and various tubing materials. For more information on roller replacement or to get started on your order, contact us today to talk with one of our representatives.